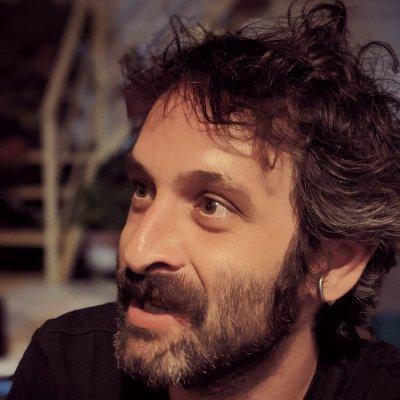 Escrito por Andrew PT
Beroshima
0 comentarios Artistas y bandas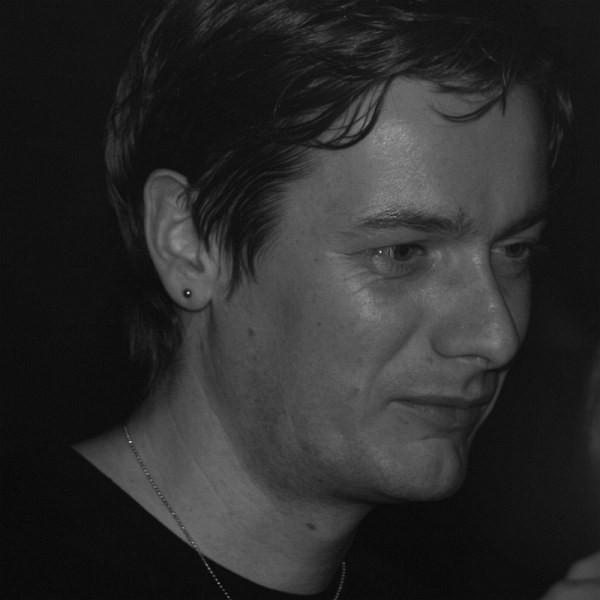 Biografía
Frank Mueller, Alemania.

Frank Mueller o Beroshima ha sido pionero de la música electrónica desde mediados de los 90. Su pasión musical fue ignata desde los 13 años, cuando montó su primer set de DJ.
Beroshima fue creado junto a Ulrich Schnauss en 1994. Comenzó con un ojo puesto en el sonido acid, que fue constante durante un largo periodo de tiempo.
Apareció en los años 90 en la escena de club de Berlín y ha facturado un buen número de éxitos.
Beroshima se ha paseado con su maleta por buena parte del planeta: Europa, America del Sur y Asia entre otros. Además, Frank ha grabado un buen puñado de hits para la pista: Deebeefunky, We who are oppressed o Electronic Discussion.
Una gran parte de los amantes de la electrónica y el techno deben conocer, al menos, uno de los tracks más conocidos de Beroshima: Horizon, grabado por Cocoon y Soma en el año 2007, convirtiendose en uno de los discos mejor vendidos por el sello Cocoon.
Tras más de 20 años de experiencia produciendo y pinchando, es reconocido como un experto en el mundo del club que le ha llevado a ser residente en Mayday y asiduo favorito en el WIRE Festival en Japón.
Discografía
acid orange 000 / fuck chirac / picture disc
acid orange 001 / beroshima
acid orange 002 / robotnik (with beroshima)
acid orange 004 / war dance / picture disc
acid orange 007 / spunk / b side by beroshima
acid orange 011 / unplugged ( we who are opressed ... )
acid orange 013 / isola skill / picture disc
acid orange 016 / plug you
acid orange 020 / new classics / 2 x 12" compilation LP
tanjobi records 01 / gate attack
tanjobi records 03 / the lost frea(k)quencies vol.1 / LP album
muller records 2001 / technovain & electronic discussion
muller records 2002 / redlightlove
muller records 2003 / deebeephunky (just money is honey)
muller records 2004 / beroshima remixes by claude young & rok
muller records 2007 / good morning berlin (bushido)
muller records 2014 / the lost freakquencies vol.2
muller records 2018 / matadors of techno EP / with takkyu ishino
muller records 2019 / sweet shelter ep
muller records 2025 / world wide whore ep
muller records 2029 / POP the pornography of performance dubble 12" album
muller records 2029 / POP the pornography of performance ALBUM CD
muller records 29JP / POP pornography of performance ALBUM japan CD
muller records 2032 / electronic discussion & remixes by hexaquart & rok
muller records 2034 / remixed! / LP remixes by john selway, toktok & the hacker
muller records 3001 / 100% chartstoffarm / label compilation CD 1
muller records 3002 / muller mixes muller / mix comp. by frank m·ler japan CD 2
muller records 3003 / business & technologies / label compilation CD 3
muller records 2038 / chapter four / label compilation CD 4
muller records 3004 / MORE MULLER MORE / mix comp. mixed by dj tasaka / japan CD DJ-sets 05 / FRANK MULLER vs. Angela Flame / BERLIN - SINGAPORE / MIX CD
beroshima music 01 / best of beroshima / compilation japan CD
beroshima music 01 / best of beroshima / dubble 12" compilation
beroshima music 02 / fuck your body EP
beroshima music 03 / dance the machine EP
beroshima music 04 / crucial times EP / limited picture disc
Comentar
Para poder comentar debes iniciar sesión con alguna de las redes habilitadas en la web. Tranquila/o, no quiero hacer nada con tus datos. Solo me interesa el nombre e email y, de paso, evitar spam en los comentarios.